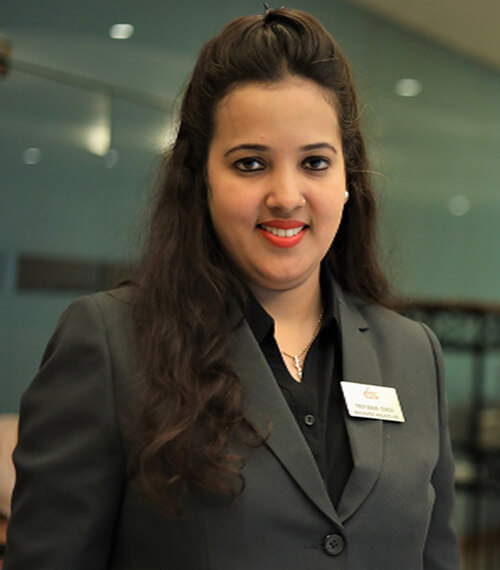 Co-Founder @Chase consultancy services, a leading sales training organization based in Mumbai, Priyanka Singh has a demonstrated history of association with organizations like Gandhi Automation, Elsaan industries, HDFC bank, Vision websters, and Dell computers.
Her promoted position is evidence of her excellence and proficiency Having accomplished skills in sales support, business alliances, business development, export, and communications she possesses a Master's in business administration (MBA) focused on Marketing from the Welingkar Institute of Management Studies and also a certified NLP (Neuro-linguistic Programming) practitioner.
Any business strategy she plans demands milestones as she keeps multiplying value to the table by her ideologies. Her indulgence as a leader has always been a boon to the organization she leads. She believes in frictionless onboarding and contributes to captivating the sustainable business strategies that decode the problem and is perpetual.
---
So being a proprietor of this business by summing up the prior experience of 17 years knowing various fundamentals of doing absolute business in the industry she is all set to add another feather to her cap with all possible measures and outbursting potential.
As a dynamic leader to begin her own pest control business in India abiding by its core values and building a brand that is the most leading brand that protects your family and is sustainable that beholds the touch of motherly care and is accessible. She also aspires to always meet all the procurements and build a family of millions who will trust us with a bright smile and will proudly set a narrative of "AMAZE FAMILY".